Start main content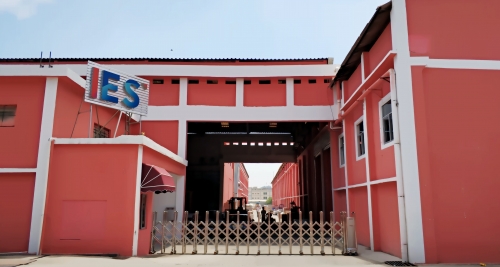 IES Group is a manufacturer of various types of heat exchangers and a supplier of system automation and control integration. With more than 20 years of industry experience, the company integrates R & D, manufacturing, sales and service, and strictly follows ISO9001: 2008, ISO14001: 2015, ISO3834: 2006 and related industry standards for product design and production. IES focuses on the design and manufacturing of different types of high performance heat exchangers. Our products are designed to be highly efficient, energy saving, environmentally friendly and with long-term stability. They are widely used in air conditioning, central hot water systems, space heating and swimming pool heating, power plant, metallurgical, petrochemical, food & beverage, pharmaceutical and other fields.
Our production bases are located at Dongguan in GuangDong, China (IES Heat Exchanger Manufacturing (Dongguan) Limited and IES Hengaoda Technology (Dongguan) Limited ), with total production area of over 10,000 square meters. We have a number of production lines to provide customers with domestic hot water system and industrial system products, including plate heat exchanger, plate and shell heat exchanger, U-tube heat exchanger, heat transfer compact unit, storage / semi-storage calorifier and electric calorifier.
As an industry-leading supplier of heat exchange solutions, IES is committed to improving people's living environment and work efficiency, as well as actively participating in the research and development of green energy-saving products. IES consistently provides reliable, cost-effective heat exchange solutions to customers all over the world.